Visit the "Casa Del Arbol" in Baños de Agua Santa, Ecuador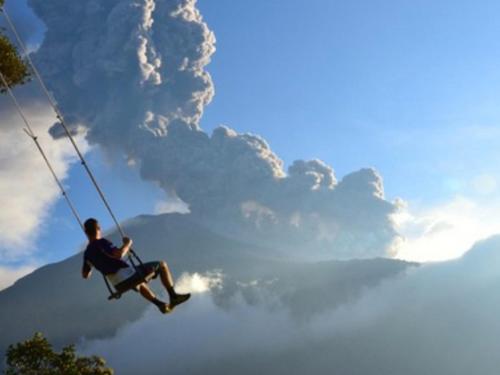 The famous "Casa Del Arbol", in which we have a spectacular view over the Tungurahua volcano, is located in the city of Baños de Agua Santa (province of Tungurahua, Ecuador) and is just a few minutes from
Samari Spa Resort
:
That photo was the winner of the
National Geographic
Photo Contest that can be reviewed here:
http://www.elcomercio.com/actualidad/casa-arbol-remodelacion-turismo-volcan.html
">
http://goo.gl
/ vRBhZb
On site, you can admire the crater just 2.5 kms in a straight line. To get to this beautiful and unique place, besides walking, by car, taxi etc., you can also do it with us as we already have packages and special offers.
We are proud to promote Ecuador's tourism!
Live now this magical experience, experience Samari Spa Resort .
Who will visit us soon?
Here is another
> foto
, of the Diario
EL COMERCIO