Tourism Fair, Quito Exhibition Center, June 24-26, 2016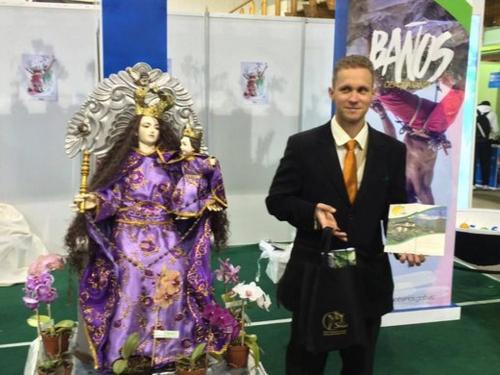 A large influx of visitors was evidenced from June 24 to 26, at the 2nd Amazonia and Galápagos Fair 2016, organized by the Consortium of Amazonian and Galápagos Municipalities, in the Simón Bolívar pavilion of the Quito Exhibition Center.

The visitors enjoyed a wide cultural, gastronomic and tourist agenda , thanks to the excellent preparation of organizers and exhibitors of this event, which aims to promote the consumption of the national offer offered by the community tourism in Ecuador.

We are proud to promote Ecuador's tourism!

Who will visit us soon in Baños de Agua Santa?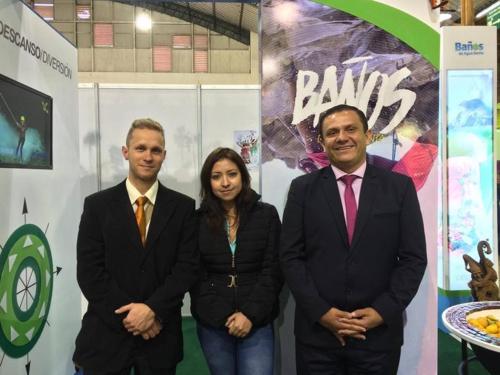 Dorian Roque (left), Marketing & Communication Director of Samari Spa Resort , with the Mayor of Baños de Agua Santa, Marlon Guevara (right) and Cindy Lucio (center), executive of the Chamber of Tourism of Bathrooms.

The baneñas and the baneños have seen in Marlon Guevara a person able to lead the development of Baños de Agua Santa and continue positioning it as one of the most important and recognized tourist destinations in the country.

Now leading by the unanimous will of the mayors of the cantons of the provinces of Tungurahua, Chimborazo, Cotopaxi and Pastaza , which belong to the Association of Ecuadorian Municipalities Regional Three (AME), Marlon Guevara said that he will be a tireless worker , because the trust placed in him will be reflected in every action that benefits the municipalities.